Colorado Springs, Colorado
CNN
 — 

The suspect accused of using an AR-style rifle to terrorize a Colorado LGBTQ nightclub – killing five people and injuring 19 others – pleaded guilty to five counts of first-degree murder and 46 counts of attempted murder.
Anderson Lee Aldrich, 23, was sentenced Monday to five consecutive life sentences without the possibility of parole for the 2022 massacre at Club Q in Colorado Springs, Colorado.
Judge Michael McHenry also sentenced Aldrich to an additional 2,208 years in prison for the attempted murder charges. Aldrich also received a four-year sentence for bias-motivated charges, which are akin to hate-crime charges in other states.
"That is the longest sentence ever achieved in the Fourth Judicial District and the second, to my knowledge, longest sentence ever achieved in the state of Colorado, second only to the sentence achieved in the Aurora theater shooting case," Fourth Judicial District Attorney Michael Allen said in a news conference after the sentencing.
Prosecutors could not seek the death penalty because in 2020, Colorado abolished the death penalty – becoming the 22nd state to do so.
During Monday's news conference, officials confirmed a federal investigation has been opened into the attack and remains ongoing. The fact that the death penalty could be attached to a possible federal case was a motivator for the shooter's plea in the state's case, the prosecution said Monday. Capital punishment remains legal for federal cases.
"The death penalty still matters even if it's not law in the state of Colorado," Allen said. "The threat of the death penalty in the federal system (was) a big part of what motivated this defendant to take this plea in our case."
"Cases like this are why the death penalty should exist in the state of Colorado, the victims in this case deserve the ultimate punishment that the law can provide," he said.
During victim's impact statements earlier on Monday, some families of those killed and wounded implored the judge to give the harshest possible punishment.
"Please your honor, I'm pleading with you: Lock this animal away to the depths of hell," said Cheryl Norton, whose daughter Ashtin Gamblin was shot nine times but survived.
She said Gamblin was covered in the blood of Daniel Aston, another shooting victim. Aston did not survive.
Aston's parents told reporters after the sentencing they were thankful a federal investigation is ongoing.
"I hope they do press charges and I hope we get the death penalty out of this," father Jeff Aston said. Even with Monday's sentence, he described feeling "hollow."
"It's not enough closure," Jeff Aston said. "Not even close."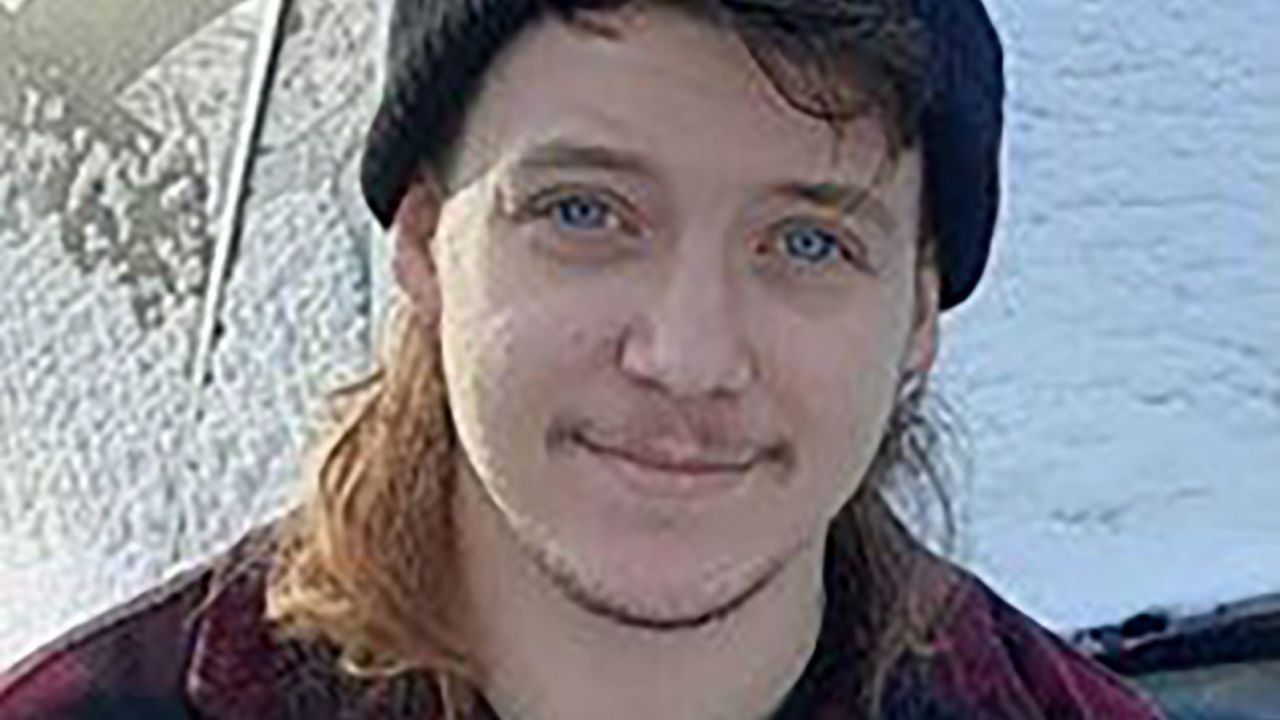 The other four victims killed – Raymond Green Vance, Kelly Loving, Derrick Rump and Ashley Paugh – were either employees or patrons at Club Q, which attracted customers from different backgrounds and orientations.
Club Q was long considered a safe haven for the LGBTQ community in a city with a history of being anti-gay. The massacre at the beloved venue evoked memories of the 2016 Pulse nightclub shooting in Orlando, Florida, which left 49 people dead.
Aldrich, who identifies as nonbinary and uses they/them pronouns, was charged with more than 300 state counts for the Club Q massacre – including murder, assault, attempted murder and hate crimes.
During Monday's news conference, Allen referred to the shooter with male pronouns, and later explained "there is zero evidence prior to the shooting that he was non-binary."
"He exhibited extreme hatred for people in the LGBTQ+ community and other minority groups as well," Allen said.
Ed Sanders, who was shot in the back at Club Q, said Aldrich shouldn't have had access to an assault-style rifle at all.
"Assault weapons are way too easy to access," Sanders told the court Monday.
In 2021, Aldrich was charged with felony menacing and first-degree kidnapping after allegedly making a bomb threat. But those charges were later dropped, and the records were sealed. It's not clear why they were sealed.
And while Colorado has a red-flag law aimed at temporarily removing gun access from those deemed a danger to themselves or others, it might not have been applied to Aldrich if his 2021 case had never been adjudicated or if no one ever pursued the intervention.
The red-flag law requires family members, police or others to actively start the process of trying to temporarily remove gun access from someone who might cause harm.
The handgun the shooter carried into the club had been purchased by Aldrich's mother, "thereby allowing the defendant to escape any background checks that would have been required" if the weapon had been lawfully purchased, Allen said.
"All other gun parts that were used inside of Club Q were similarly unserialized, meaning he evaded, effectively, all ATF background check requirements for the weapons that he possessed on November 19 and carried into the club," the prosecutor added.
The defendant allegedly "pointed to drug use and other issues to paint himself as a victim, but nothing could be further from the truth," the prosecutor said. "He harbored hatred and a commitment to violence towards the LGBTQ+ community."
Gamblin's father decried the relentless scourge of gun violence. "We cannot allow this to become commonplace, and we cannot become complacent," Bill Norton said in a statement read in court by his wounded daughter.
The Club Q victims were among at least 642 people killed in 2022 in US mass shootings – those with four or more people shot, excluding perpetrators, according to the Gun Violence Archive.
And the rate of mass shooting deaths so far this year is even worse. At least 385 people have been killed in US mass shootings in just the first 177 days of this year, according to the Gun Violence Archive.
The sentencing of the Club Q shooter came near the end of a historic Pride Month marked by celebrations as well as heightened tensions.
For the first time in its four-decade history, America's largest lesbian, gay, bisexual, transgender and queer civil rights organization recently declared a national state of emergency, citing "increased homophobia and transphobia."
When the gunman killed Ashley Paugh, he stole the life of a child's mother and a husband's wife.
"Why isn't the punishment for this much harsher?" Paugh's husband, Kurt Paugh, said in court.
The slain woman's sister, Stephanie Clark, addressed Aldrich directly in court.
"My 11-year-old niece wants to forgive you because that's what she says her mom would want her to do," Clark said, prompting tears throughout the courtroom.
But the family of Derrick Rump cannot forgive his killer.
"We have no forgiveness in our heart for him," Rump's cousin said in an audio recording played in court.
"We hope karma comes back around to him as hard as it can and as often as it can," she said. "We hope he never has another day of peace."
Ron Bell, the grandfather of Vance, who was killed in the attack, said shortly after the sentencing he "wanted to deliver a message of hope."
"Hope that those who have younger people in a position of trust, maybe we find ways to teach them appreciation, to teach them tolerance, teach them to be welcoming to those around them, teach them to live, and let others live," Bell said. "More of that might have had an effect on this."
(Visited 6 times, 1 visits today)